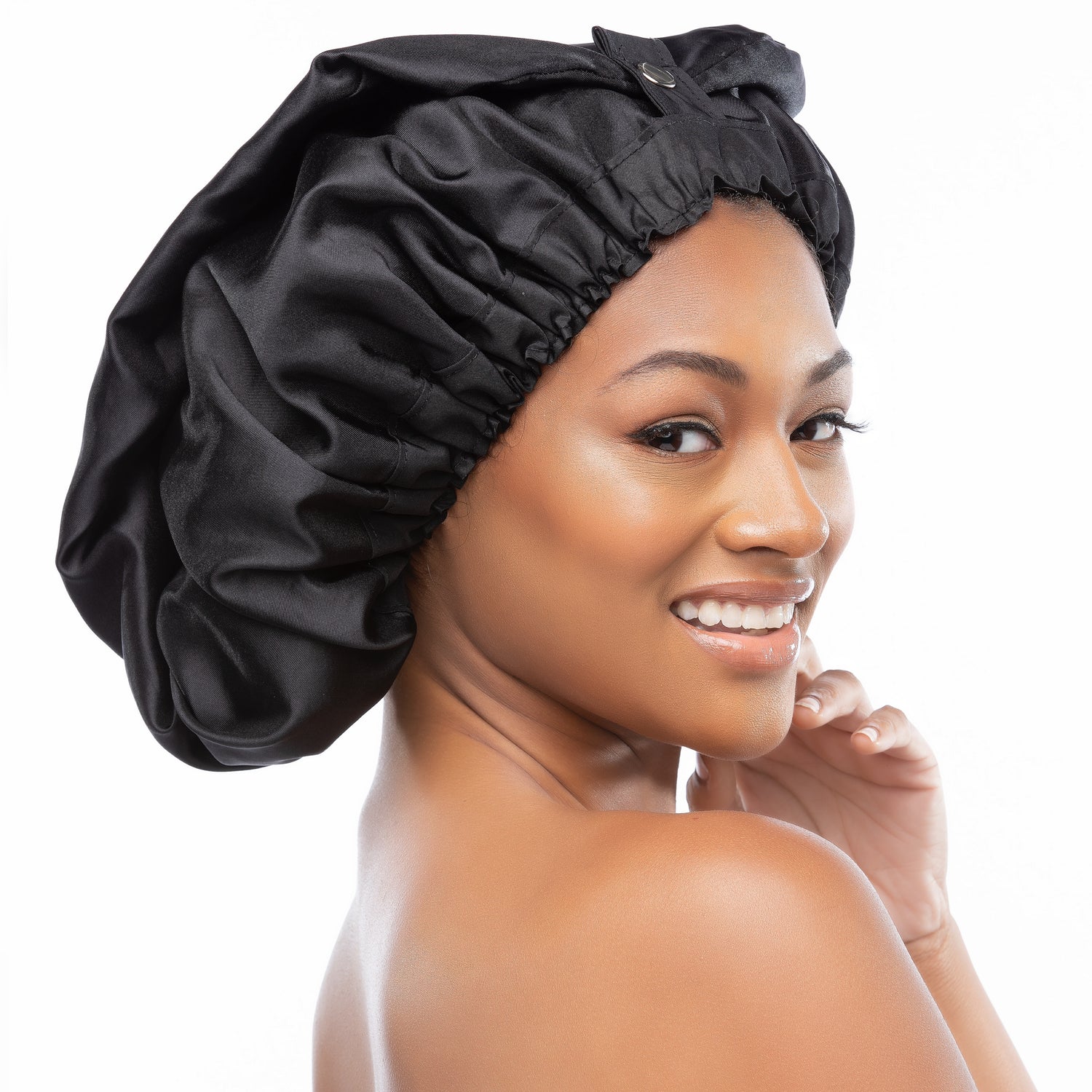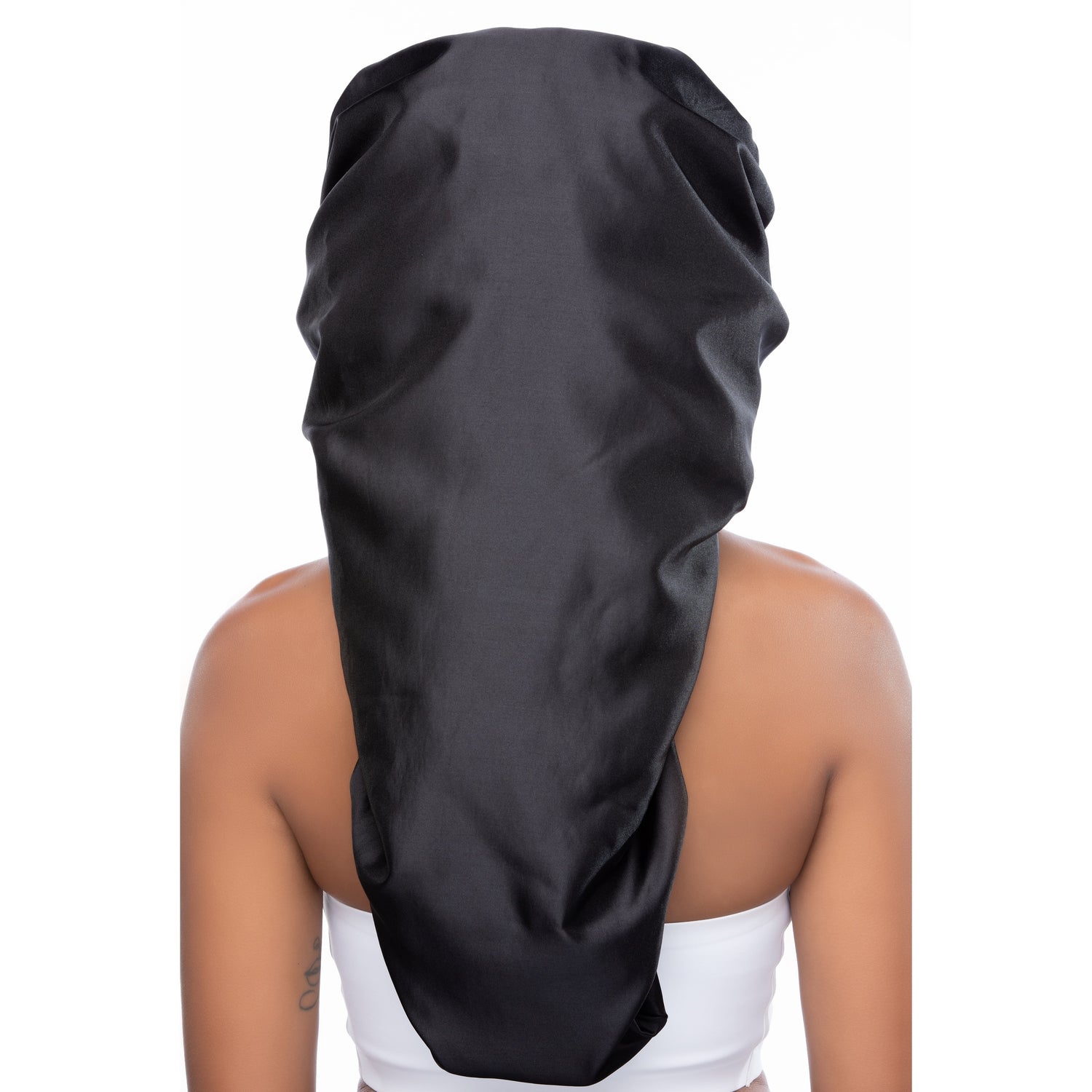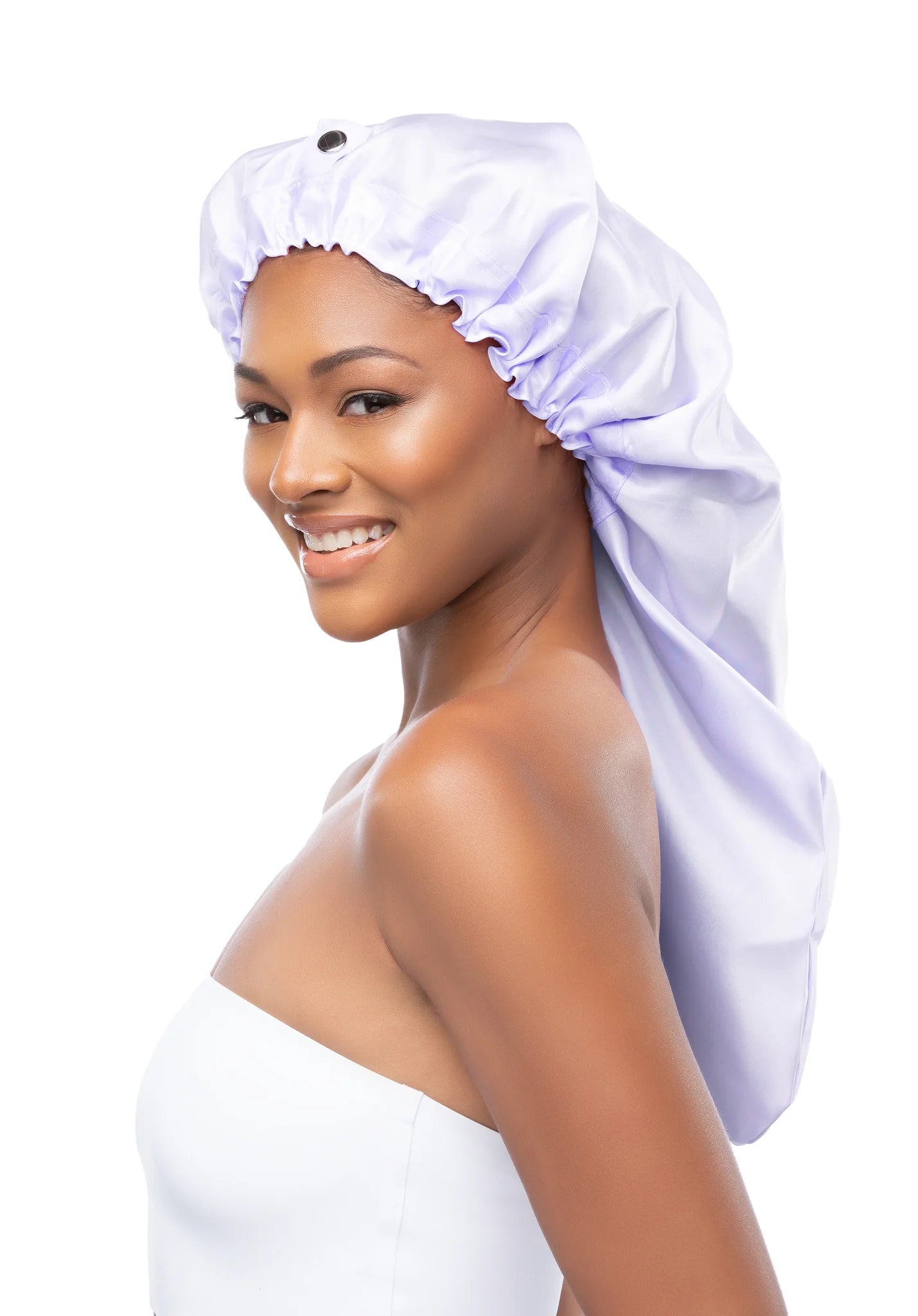 Long Satin Cap
Regular price
Sale price
$14.95
Unit price
per
Wake up to gorgeous, healthy-looking hair with our signature 2-in-1 luxury sleep cap that won't end up on the floor or next to your pillow! Featuring an innovative snap closure and lustrous, super-soft satin, the Sassy Hair cap is the go-to accessory for protecting all hair types, lengths, styles, and textures from dryness, breakage, frizz, tangles, and knots!

Designed with flexibility in mind, it can be easily extended or shortened for maximum convenience. Whether you're seeking longevity from your style or ease in your daily haircare routine, this sleep cap has you covered, literally.
Key Features of our satin cap:
A flexible, 100% polyester satin sleep bonnet to protect hair from damage.

Customizable, expandable length protects short hair, long hair, hair extensions, braids, locs, twists, crochet hair, ponytails, and more.

Features an ultra-comfortable elastic band that keeps hair secured, soft, and manageable.

Snap clasp helps safeguard all hair types, lengths, styles, and textures against breakage, frizz, tangles, and knots.

Perfect for all occasions, whether it be sleeping, preparing for an event, or simply lounging around!

Inclusive of all hair types and textures: straight, wavy, curly, coils, dreadlocks, twists, braids, fine hair, medium hair, and coarse hair.
Please also note that your hair may appear shorter than the stated length, particularly our Brazilian Natural Curl and Tight Curl hair. All hair is measured as straightened.

Our natural curl and tight curl hair are not low maintenance or wash-and-go textures. We recommend wearing them in their natural state.
Our Brazilian hair will require attention, care and frequent moisturizing in order to maintain its beautiful curly appearance.

For styling of our curly hair, we suggest finger-styling only. Combing or brushing will break the natural curl pattern and can lead to a fuller, frizzier look.
Our beautiful hair is:
3.5 ounces per bundle (2-3 bundles are needed for a full sew-in)
For lengths longer than 18″, we recommend 3 bundles Natural
Black color (1B)
Low to Medium Luster
100% Virgin Human Hair
Reusable Single Drawn Hair
Tangle-Free
Full Cuticle so it will take color
Minimal to No Shedding
Micro-Machine Wefted to give you a flatter install

Note: In order to provide individual attention and care of your order, please allow 2-3 business days for processing. You will receive an automated email from the US Post Office or FedEx with your tracking number once your order has shipped.