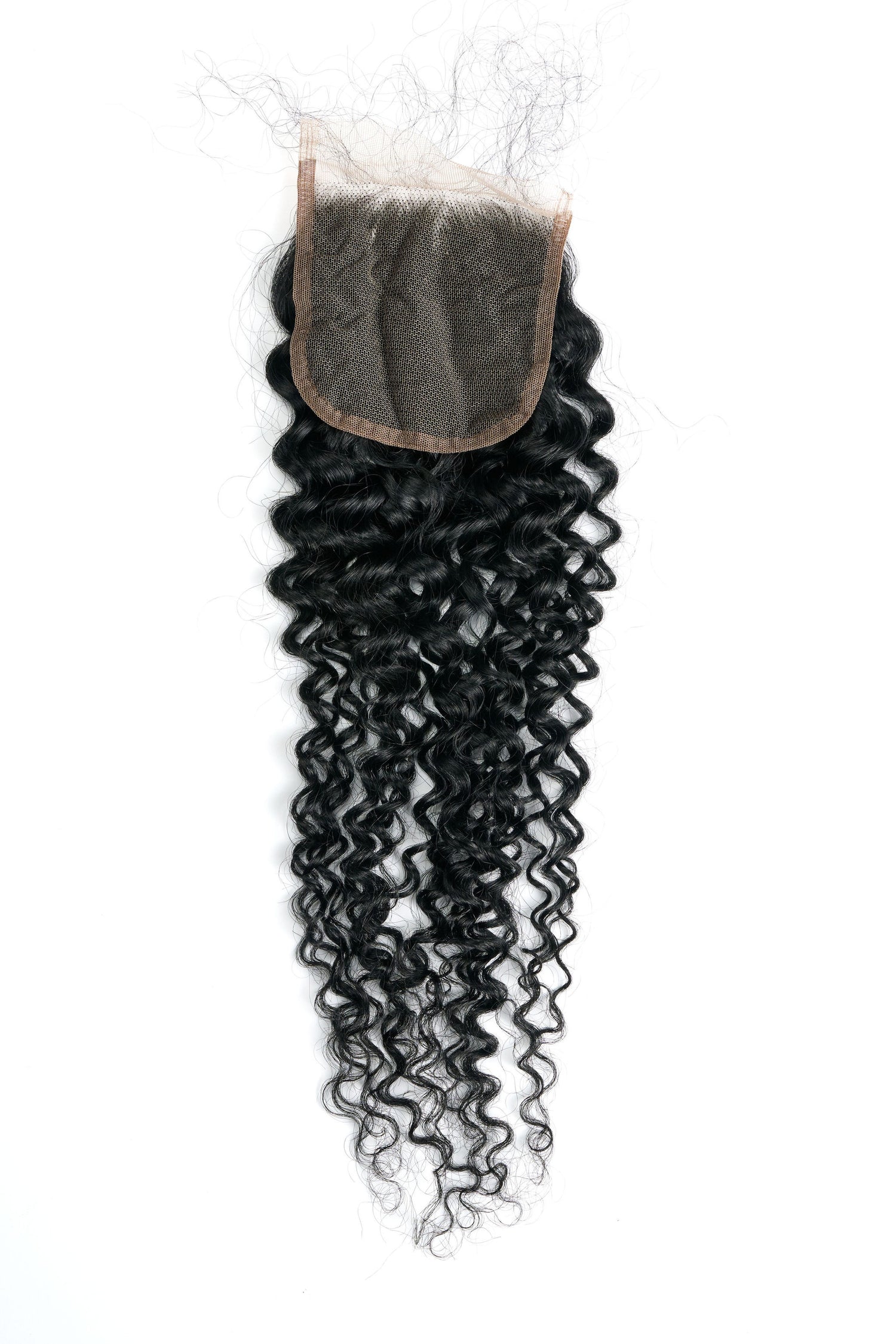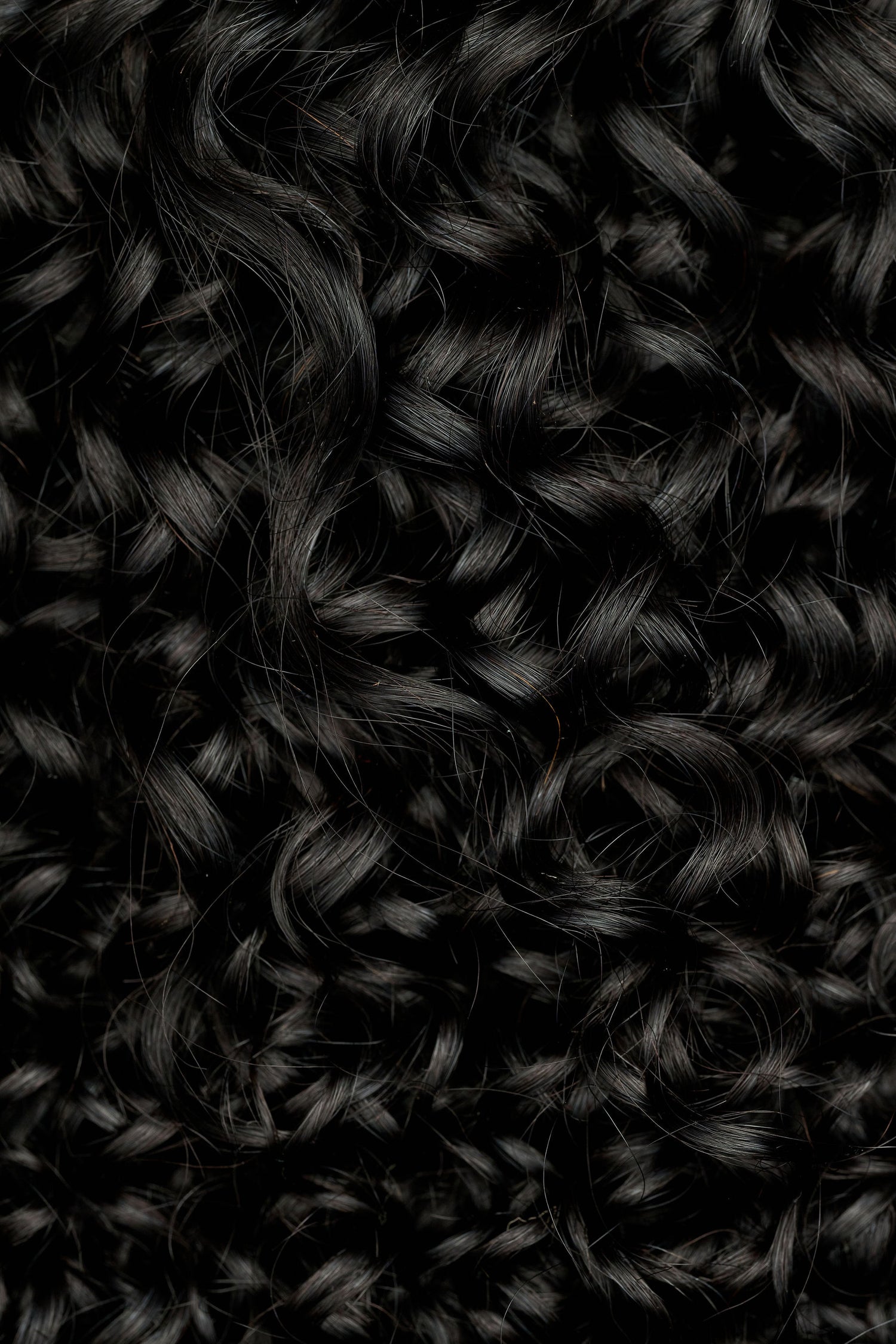 Lace Closure: Tight Curl
Regular price
Sale price
$125.00
Unit price
per
Want color? Want to protect your natural hair? Or just let your hair rest? Our closures are the perfect option for you! Designed as a fast and easy solution to protecting your real hair, closures add instant fullness so you can have the volume or color of your dreams.
The Benefits of Hair Closures:
Protects your natural hair from heat damage, color damage, and stress. This allows it to grow!
The flexibility to try different colors and styles effortlessly
Prevents sew-in wefts and braids from showing
No concern with blending and matching the texture to your natural hair
Creates a natural and full hair line
Eliminates bad hair days!
Hair Details:
Lace Tight Curl Closure
14 or 18 inches
Tight Curl Pattern blends with most deep, tight, or kinky curl hair
Swiss Lace
Free Part
100% Human Hair
Single Donor
Baby Hair
Knots Can Be Easily Bleached
120% Density
Virgin Eurasian Hair
Aligned Cuticles
Unprocessed / Un-dyed
Natural Black Color (1B)
Can Be Straightened and Dyed Easily
3.5 x 4″ size
The Difference between Lace and Silk:
LACE Closures are thin and allow your natural hair to breathe. They're more flexible than silk and with proper installation, will lay flat on your head. This reduces the appearance of "raising" or demarcation at your hairline. Lace closure knots are easy to bleach or dye and are usually easy for stylists to work with. 
SILK Closures have a built in, medium-brown scalp base that completely covers your natural hair. They are thicker than lace closures, yet offer you a very natural looking crown/scalp appearance. The silk base doesn't usually require dye to match your hairline.
Prior to purchase, we suggest discussing with your stylist which one is most suitable to the hairstyle you'll have.
Care Instructions:
Treat your closure as if it were your own hair. Be careful with chemicals, dyes, rinses, and bleaches. Use them sparingly as they may damage your closure, just as they would damage your natural hair.  

Prior to first install, we suggest that you seal your closure. Closures are delicate and each hair strand is hand-inserted into the lace/silk pores and knotted carefully. With washing and daily styling, those knots can sometimes loosen and the hair can fall from the pores, leading to thinning or even balding. Sealing your closure will secure the knots inside the lace/silk. We recommend using Knot My Problem Knot Sealer  before each install (available at most beauty supply stores). Check with your stylist for additional sealing options. 

Wash and condition using moisturizing products. We recommend: Suave Sleek & Shine, Tresemme Curl Hydration,  or Aussie Moist. For curly hair, we recommend a small amount of a daily moisturizer such as coconut or moroccan argan oil to combat dryness or frizziness. 

Gently swish your closure when washing. Do not rub or twist. Do not brush or pull hair while wet, as this will loosen the knots.

Allow your closure to dry naturally or use a low heat drying process.

Finger comb your closure, especially curly hair. Do not brush, as this can cause tangling and frizziness.

Tangling should not occur, but if it does, use a mild detangler or a moisturizing leave-in conditioner. Gently detangle using your fingers or a wide-toothed comb. Do not tug on the hair, as this will loosen the knots and cause thinning/balding of the lace/silk base.

Use a long satin bonnet when sleeping.
Please also note that your hair may appear shorter than the stated length, particularly our Brazilian Natural Curl and Tight Curl hair. All hair is measured as straightened.

Our natural curl and tight curl hair are not low maintenance or wash-and-go textures. We recommend wearing them in their natural state.
Our Brazilian hair will require attention, care and frequent moisturizing in order to maintain its beautiful curly appearance.

For styling of our curly hair, we suggest finger-styling only. Combing or brushing will break the natural curl pattern and can lead to a fuller, frizzier look.
Our beautiful hair is:
3.5 ounces per bundle (2-3 bundles are needed for a full sew-in)
For lengths longer than 18″, we recommend 3 bundles Natural
Black color (1B)
Low to Medium Luster
100% Virgin Human Hair
Reusable Single Drawn Hair
Tangle-Free
Full Cuticle so it will take color
Minimal to No Shedding
Micro-Machine Wefted to give you a flatter install

Note: In order to provide individual attention and care of your order, please allow 2-3 business days for processing. You will receive an automated email from the US Post Office or FedEx with your tracking number once your order has shipped.